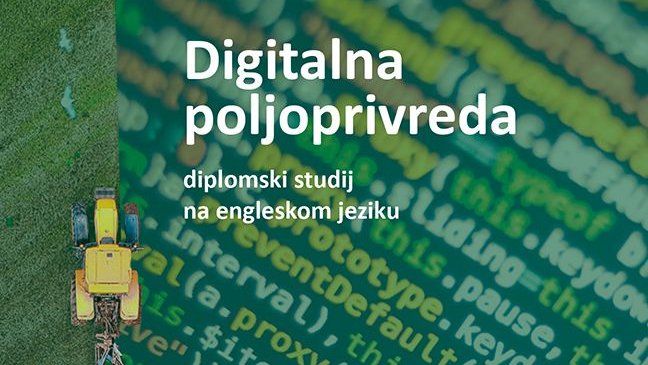 Graduate study programme Digital Agriculture
The Faculty of Agrobiotechnical Sciences Osijek, in cooperation with the Faculty of Electrical Engineering, Computer Science and Information Technology Osijek, is launching a new graduate study programme in English language called Digital Agriculture. The new graduate study programme will be conducted entirely in English and for the first generation of students, the first year will be free. The costs of the second academic year are estimated at 30,000 HRK.
All information about the program can be found on the program's website.
Application DigitAg 2021
DigitAg- INFO
Enrollment Competition DigitAg 2021